About Helrick's Custom Framing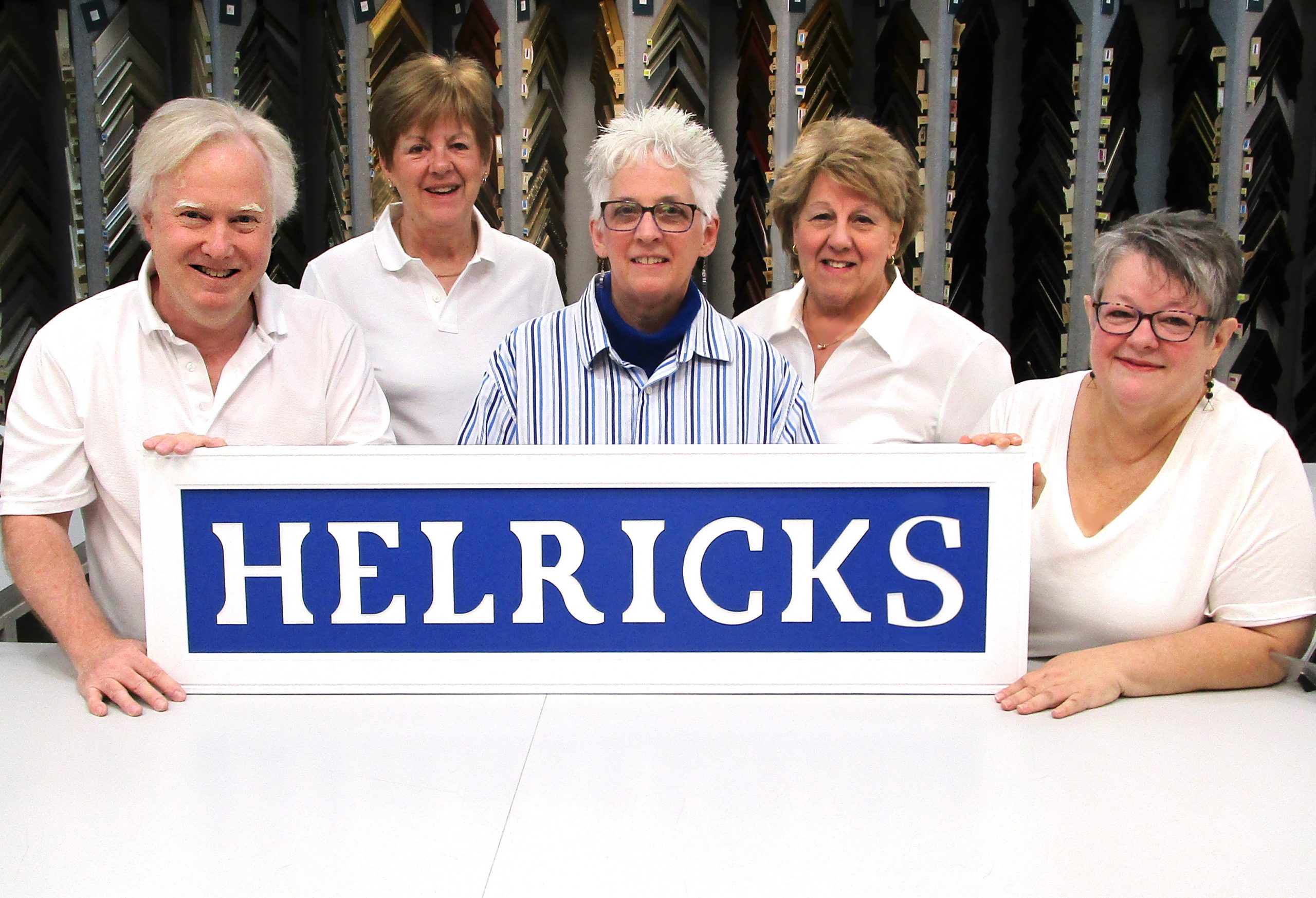 "Our mission has never wavered:
To provide exceptional craftsmanship at a reasonable price in a creative environment."
The Helrick's story begins in 1903, when Jim, Aaron, and Mickey Scheyer began manufacturing picture frames in Manhattan under the name of the Reliance Picture Frame Company. In 1937, the need for more space and a better economic climate prompted Reliance Picture Frames to relocate from New York to our West Clinton Street address in Dover, New Jersey. Wood from around the country was used to fashion 155 different mouldings in as many as six colors.
In order to accommodate frequent customer requests for "custom framing" services, Aaron's daughter, Helen Scheyer Harris, opened the Helrick's retail store in 1963. Helen's son, Peter Harris, took over in 1969. The Reliance Picture Frame Company moved its business division to Chicago prior to its sale in the early 1990s, but Helrick's continued to manufacture and sell frames from our red brick factory building in Dover. Peter, the third generation of his family to work in the picture framing business, guided Helrick's into the twenty-first century.
In March of 2019, Peter Harris sold the custom frame business to the Kane family, who have deep roots in the local historical and non-profit community. The Kanes had been long-time customers of Helrick's, and knew the high quality of work performed by the wonderful team Peter has assembled. They have worked to maintain all the reasons people come to Helrick's.
Exceptional Craftsmanship at a Reasonable Price
Although many technological developments have transformed the picture framing industry since Reliance and Helrick's began, when you do business with us you will receive the same friendly, professional and personal contact you would have gotten a century ago. Our mission has never wavered: To provide exceptional craftsmanship at a reasonable price in a creative environment. Look through our website and see what we can do for you!
Cheryl Stiff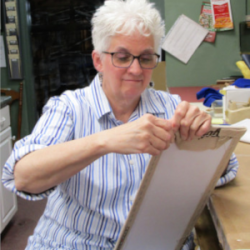 Cheryl Stiff joined the Helrick's tean in 1988.  Cheryl specializes in the stretching and  framing of all of our needle art, and her frame and mat designs in this area have been recognized by many awards.
Sandra Caron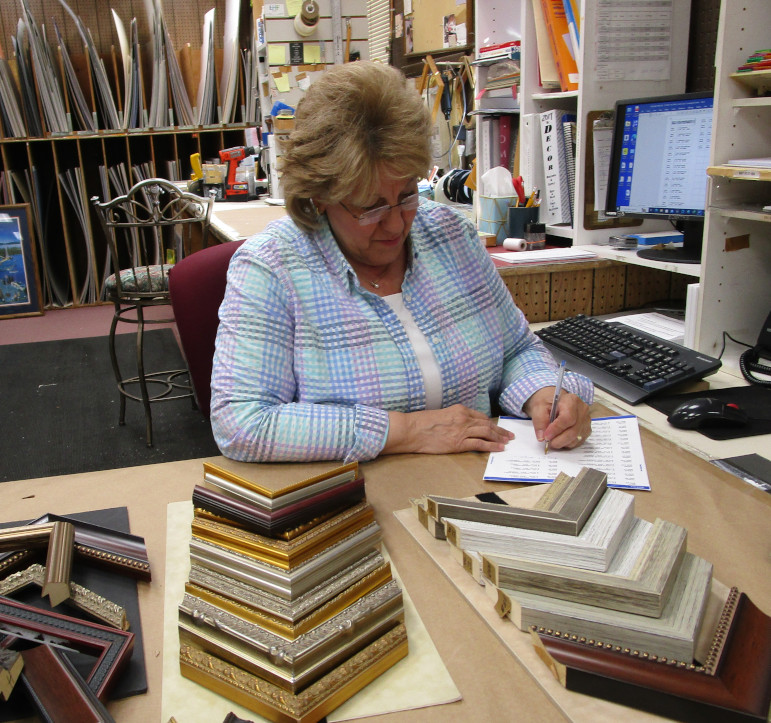 Sandi Caron joined the Helrick's team in 1988. She was our Manager until 2017, when she and her husband moved to Maine. Fortunately for us, Sandi and Russ returned to NJ and Helrick's in 2022. Utilizing her Business Mgmt. background and her strong design skills, she's stepped right back into her role as  framer and designer, as well as handling all of the admin functions that keep everything running so smoothly.
Joanne Stone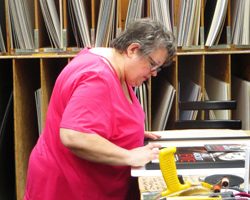 Joanne Stone joined our design team in 1981. Jo applies her background in the fine arts to create original hand-cut and hand-painted mat enhancements, as well as to her work in frame and photo restoration. She is an expert in conservation framing, and is also responsible for all of our in-house calligraphy.
Tim Maher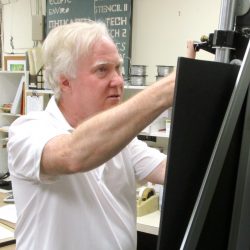 Tim Maher joined Helrick's as an indispensable member of our team in 2022, where he brings his artistic talent and attention to detail to everything he does. Tim is the current president of the Art Centre at Riker Hill in Livingston. He graduated from Rider University with a B.A. in Fine Arts/Studio and Design, and studied at the Art Student's League in N.Y. He teaches art classes in various mediums and his work has been exhibited throughout the state, winning numerous awards.
Anne King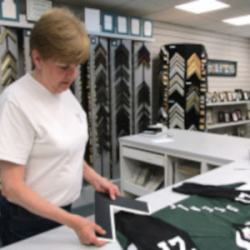 Anne King joined Helrick's in 1999. As an owner/manager of her own custom framing store for 20 years, Anne quickly became an invaluable member of our design team. As a designer she works with customers on a wide range of framing projects, including her specialty of framing sports memorabilia.